Hi! I'm Can (pronounced "Jon"). I'm a game audio designer, currently based in Finland and working at Rovio as a Lead Sound Designer.
I'm experienced with multiple game platforms and genres. I excel at managing artistic, tech, production and collaborative demands as a coherent whole. I strive for combining authentic sound design with responsive behavior in the interest of player experience.
Stay a while and listen! Check out what I've been up to lately on my blog, and feel free to get in touch. Thanks for visiting!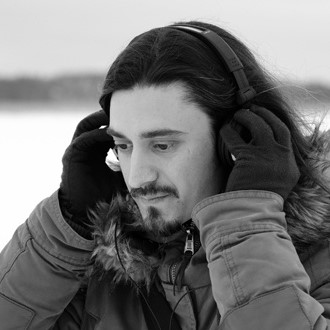 Can is an amazing sound designer. He was the sole sound designer on Horus Station and achieved what I feel is some of the best sound work I've heard. As we didn't have dialogue he created an amazing ambiance that is constantly praised in all reviews. He's very detailed and takes feedback well to create a fantastic quality of work. Hire him while you can!
Can was my lead at Rovio. He understood all the weight that came with the job. He was right there in the trenches, supporting the team, and showing us what was needed. Working with someone that is as skilled in audio as he is with communication was a real pleasure. He is also very adept with the technical side of things, which was a big help. I learned a lot from him, and he was the best teammate I've had.
It has been absolutely pleasure to work with Can with Downward Spiral: Prologue and Downward Spiral: Horus Station. Great attitude and great results!
It was a pleasure to work with Can –he worked very independently and efficiently, grasped quickly the idea and produced audio design that fit the Hello Ruby brand beautifully.
I've know Can Uzer since he successfully applied to our Sound in New Media MA degree programme. Can is a multi-skilled sound designer and sound engineer who's projects range from on-location recordings for 3D movie to game audio and music production. Can wrote his Master's Thesis about game sound and the work got good evaluations from top professionals in the field. I'm happy to recommend Can for any kind of sound, audio or music related job or project.